Veep links Ghana's economic growth to support from World Bank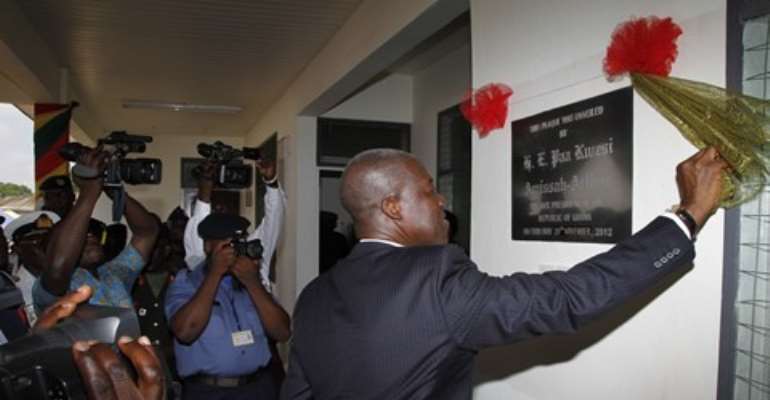 The Vice President Kwesi Amissah-Arthur says the country's economic growth can be linked to the tremendous support from the World Bank.
The Breton wood institution over the years has assisted the country with funding and technical support for majority of government's projects since country's independence.
Speaking at the opening of the World Bank Groups' new corporate office in Accra, the vice president said the country could not have come this far without the bank.
"Ghana's partnership with the World Bank Group has been long and fruitful," Mr Amissah-Arthur said, noting that the IFC's portfolio in Ghana, he learnt, is the third largest in Africa, "that is something we are grateful for".
The 28 million dollar structure would house the private sector arm of the World Bank, IFC and MIGA.
Since joining the group in 1957 Ghana has benefited from close to 20 billion dollars.