Ghana Defender Opare Confident His Form Will Help Him Recapture Place In Black Stars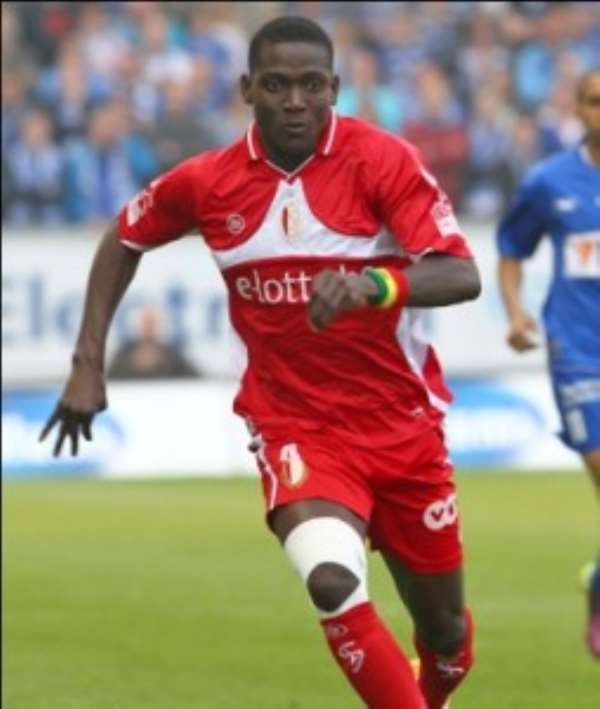 Daniel Opare
Ghana defender Daniel Opare is confident he will hit ground running with the Black Stars on Wednesday when they take on Turkey in a friendly as he is in blistering form in the Belgium top-flight.
The Standard Liege right-back says his form at club level will help him recapture his first team place in the Black Stars after being out of favour because of injuries that blighted his form last season.
The 23-year-old returns to the side after being absent for nearly one year but has regained his fitness having excelled in the first five matches for Standard Liege this season.
Opare has played in all five matches for Standard Liege in both the Belgium Jupiter League and the Europa League qualifiers and he is delighted to have the chance to play for his country.
"This is what I was born to do, to play football and when my form is really up and I am on the pitch, everybody will see it. I really want to prove it on the field now that I am back," Opare stated.
"I have started the season very well, in all the matches I played so far in Belgium I featured for 90 minutes so I am happy to return to the side, but I am not here to do anything strange but to keep cool and play my football.
"As a player you give room for criticism and learn from your mistakes so it's been a good learning curve and I am here to do what I know best."
Opare is part of the 19 players who are currently in Istanbul preparing for Wednesday's international friendly game against Turkey.