Samuel Eto'o: Yes to Chelsea!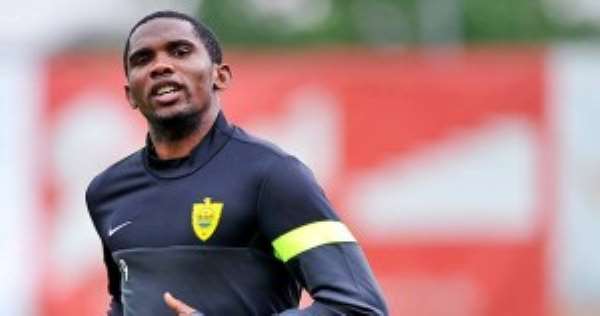 samy-300x158
While the track Wayne Rooney coveted by Mourinho cools, the English club could turn to a resounding transfer. Chelsea This is far from being done! could by the end of the transfer window strike a blow by enlisting Samuel Eto'o he already meets Real Madrid! . A greater probability since the recent statements of the Cameroonian who said he liked the Portuguese coach. Divorce between Eto'o and Anzhi?
"There is only one Jose Mourinho. I had very great coaches, but there is no one like him. He is one of the best coaches in the world and we had a lot of success together at Inter Milan, said the Indomitable Lion Monday to Russian journalists. I wish I had the chance to play in his team, because it's never boring when Jose is around. " Towards a departure from Anzhi Mackachkala, the former Barcelona player is not in lack of offers. But Chelsea would be his priority.
"Chelsea is a great team, and when we will have all the offers on the table, we will discuss with my agent to see what will be the next step" , he says. In case of failure, his former club Inter Milan is on the lookout. Eto'o is worshiped in Lombardy and his family still lives there.  Naples is not far either. The new club of Rafael Benitez has already expressed its intention to attract "Sammy."