Ambassador Ray Quarcoo Appeals To Nyantakyi For Return Of Ayews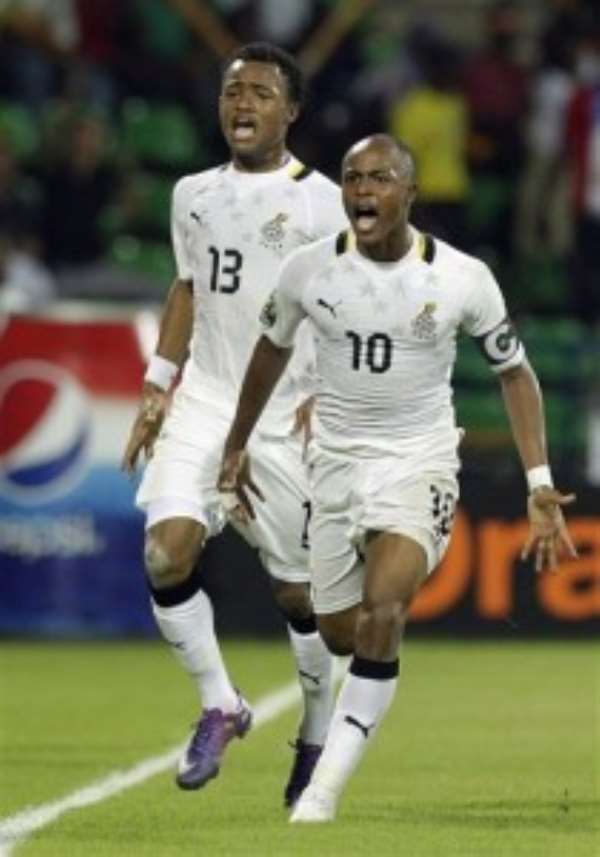 Ayew brothers
Ambassador Ray Quarcoo, has made a passionate appeal to the Ghana Football Association(GFA) to reinstate the Ayew brothers — Dede and Jordan — as well as Kevin Prince Boateng, in the senior national team, the Black Stars.
The President of the Ghana Amateur Boxing Federation (GABF) has written a letter to the Ghana FA president Kwesi Nyantakyi pleading with him to reinstate the players into the Black Stars.
While the trio have agreed to return to the national team they are still unavailable for the country as they have not written to the GFA and their clubs to reverse their decisions to retire from international football.
Club may refuse to release the players for their country if they are not officially notified of their decision to return to play for their country.
However, in a letter to Nyantakyi and copied to the Minister of Youth and Sports, Ambassador Quarcoo pleads for the players to return regardless of the fact that they have not officially communicated their return.
"Since the President's initiative to bring back these players to the fold, I have been closely following media reports and critiques either for or against their recall into the team but I have not heard of any official position of your association to that effect," Ambassador Quarcoo said in the letter.
It disclosed that before the intervention of President John Dramani Mahama, who asked the Ayew brothers to rescind their decision to suspend their services to the national team, he met the boys and their father, Abedi Pele, in France three weeks earlier as a special envoy of the President at the instance of the Minister of Youth and Sports, Elvis Afriyie-Ankrah, to resolve the issue.
He said at the meeting both brothers expressed their readiness to return following good counselling by the Asantehene, Otumfuo Osei Tutu 11.
It further stated that "In the same vein there was a similar exercise involving Anthony Baffoe to get Kevin Prince Boateng back to the national team which I commend. "What I am humbly asking of you for now is that, please consider and officially express your association's support for the initiative for the total recall of these young talents, an action which, I believe you clearly have the ability to take to help put this matter to a successful close," it stated.
The letter indicated that as a matter of principle, Ambassador Quarcoo sincerely shared the universal platitude that discipline was the key tool in the administration of any successful human institution, but emphasised that sometimes in sports administration, there was room for fatherly pardon.
"Above all, we should learn to respect the independence and integrity of those elected or appointed to public administrative position to enable them to carry out their responsibilities", the ambassador stated.