Eric Bekoe Refuses To Give Up On Black Stars Return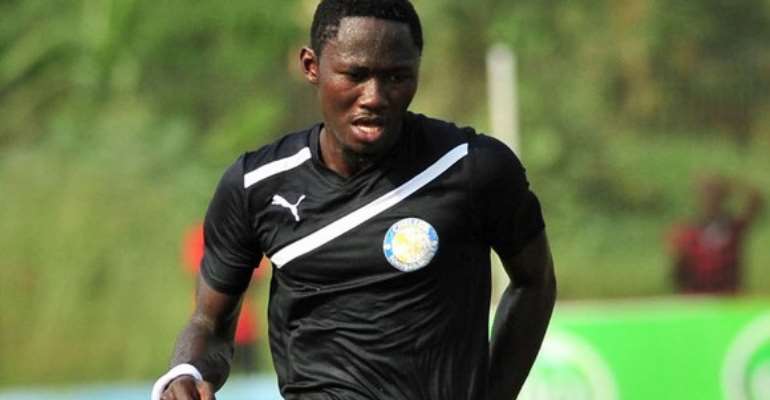 Striker Eric Bekoe has refused to give up on the possibility of regaining a call up to the Black Stars.
The Berekum Chelsea striker spent a very short time with the Ghana national team where he had limited first team opportunities.
Bekoe earned his first international call up after displaying excellent form while with Asante Kotoko in 2008.
He however failed to impress the then technical handlers and a subsequent move to Egyptian club Petrojet gradually drove him further away from a return.
Now back in the Ghanaian top flight with Berekum Chelsea where he has failed so far to make any meaningful impact, the 26-year-old is still hopeful of a return to the Black Stars.
"If you look down the tunnel you can see that all the players that are being called in the national team are all national assets," he told Radio Gold.
"You can't also take yourself out to be the most outstanding and therefore must be in the team at all cost.
"I am so young to give up in life and say Black Stars is over.
"I will never say something against anyone that why am I not called into the Black Stars.
"Just that the chance hasn't come but it doesn't mean it is the end of the world.
"And I know since there is life there is hope because haven been there before I always wish to be part of the team."
Bekoe claims haven gained experience with the passage of time and career lessons; he has corrected all his mistakes to ensure his return to the Black Stars – whenever it happens – will be prolonged.
"Though I didn't enjoy my time with the Black Stars I have now corrected my mistakes.
"Things that I thought I was lacking when I first went there for now with the experience I have gathered, I think I can make it again."