Bechem United President Owusu-achau Honoured At Brong Ahafo Awards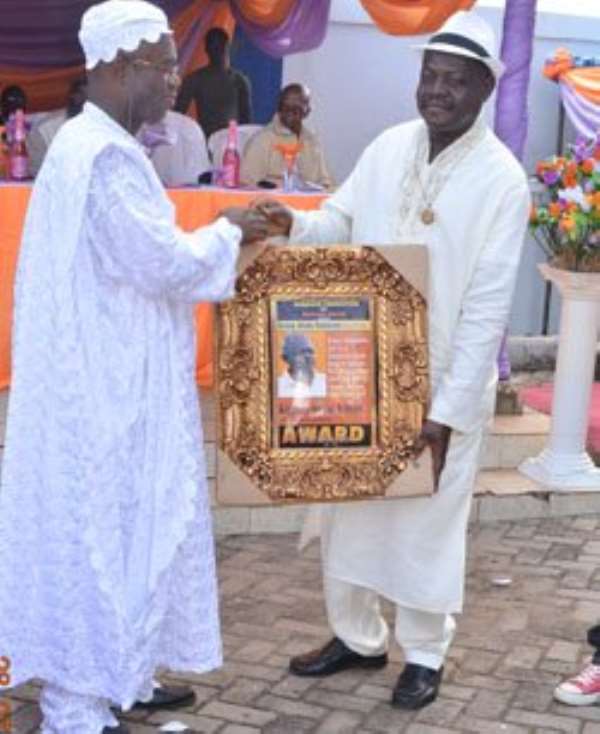 Bechem United president Kingsley Owusu-Achau receiving his award.
Bechem United president Kingsley Owusu-Achau has been awarded  at a special awards ceremony held in the Brong Ahafo Region for his contribution to the development of sports in the country.
Owusu-Achau, also the Managing Director of Top Kings Estates Limited, received the award in recognition of his benevolence and humanitarian gestures to the under-privileged in the region.
For his efforts, he received the topmost honour at the Brong Ahafo Honorary Awards held a few days ago in Berekum.
Nicknamed Agama, he has financed Bechem United from Division Three through to the elite league.
They gained promotion to the Ghana Premier League in June from the Division One League.
He co-financed the construction of the Bechem Stadium, which has served as the home ground for the Premier League club as well as a fully-furnished 28-room club house equipped with a swimming pool.
As the past chairman of the Ghana Volleyball Association, his company donated a three-bedroom house to the National Best Teacher and also offers scholarships to under-privileged individuals from the region.