The number of the day: € 580 million for Messi!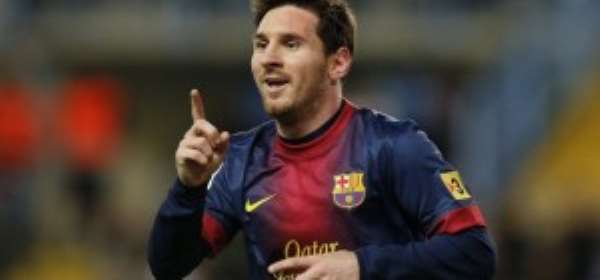 Lionel-Messi-640x300
While the transfer market is restless with the 120 million (minimum) announced for the departure of Gareth Bale to Real Madrid easy against Everton! - Video - , a figure is still raising the mercury. This is the amount advanced for a possible departure of Lionel Messi his brilliant new Ad! - Video from Barcelona. http://en.africatopsports.com/wp-content/uploads/2013/08/Lionel-Messi-640x300.jpg http://en.africatopsports.com/?s=lionel+messi#sthash.YE3sL7h3.dpuf
All the clubs wishing to enlist one day the four-time Golden Ball will have to make big financial efforts. And for good reason, in an interview with the Sunday Sport, Barça president, Sandro Rosell has estimated the worth of "La Pulga" to "580 million Euros." In addition to the release clause set at " 250 million Euros, " You have to pay " 56% of tax " that to say " about 580 million Euros. "
And Sandro Rosell added that "All players who want to leave can leave, all except Messi." The Argentinean prodigy is in negotiations for a salary increase.