NBA: Yakhouba Diawara being tested at the Miami Heat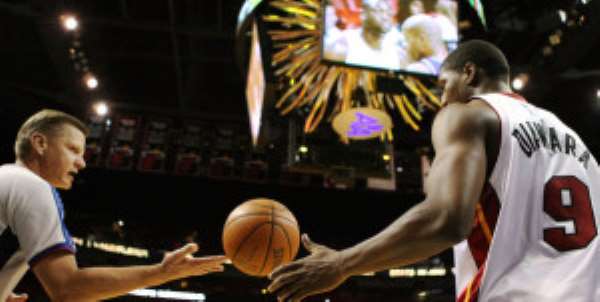 diawara-yakhouba-miami-594x300
http://en.africatopsports.com/wp-content/uploads/2013/08/diawara-yakhouba-miami-594x300.jpg According to Catch & Shoot.com , Yakhouba Diawara will conduct tests with the Miami Heat of Lebron James after previous workouts with the Clippers.
The French player of Senegalese descent who is not part of the group of France currently in preparation for the Euro Basketball, will be able to try again to get a place in the NBA.
Miami recorded the arrival of the pivot Greg Oden and Diawara could find the missing link. The qualities of the defender shooter "Yak" could help forget the departure of Mike Miller .
Yakhouba Diawara has evolved in the Heat between 2008 and 2010.