Rosell: Messi would cost €580 million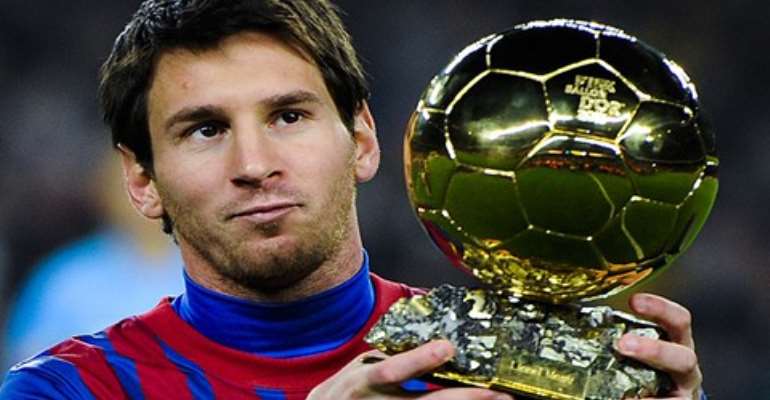 The Barcelona chiefs says the Argentine ace is the only player he could not allow to leave and revealed they have abandoned their Thiago Silva pursuit
Barcelona president Sandro Rosell has claimed Lionel Messi would cost any potential suitor €580 million - but insists he is the one player he would allow to leave Camp Nou.
Barca recently sold Thiago Alcantara to Bayern Munich after the player requested the chance to move and Rosell has made it clear he will not stand in any player's way if they do not commit to the Liga champions - with the exception of their Argentine ace.
"All players who want to leave can leave - all but Messi," he told Sport. "They'd have to give Messi €250m to pay the LFP clause, then they'll have to pay more than 56 per cent in taxes. This would be about €580m.
"Thiago has gone because he wanted to. He asked in writing to be allowed to leave. We do not want players who do not think of Barca first."
Rosell also conceded defeat in the club's pursuit of Paris Saint-Germain defender Thiago Silva and revealed he has personally written to the Manchester United hierarchy to ward them off any further bids for Cesc Fabregas.
"The player we wanted [Thiago Silva] is unattainable and unfeasible, because the other side do not want to sell. It is impossible under these conditions. From here we have to look at other options, to see what we can do," Rosell continued.
"He wants to stay and there is no argument from us. I sent a letter to the president of United to say that Cesc was not for sale."
New signing Neymar impressed on his Camp Nou debut in the 8-0 friendly rout of Santos, but Rosell warned people to be patient with the Brazil star during his first season in Europe.
"Ronaldinho helped change the history of this club. Neymar doesn't need to do this, he must help maintain the current level. Neymar will need time," he said.
"As of today, Messi can help Neymar more than the other way round. That said, Neymar can help distract defences to allow Messi one less opponent. If he had four [before], now he has three."
Finally, Rosell commented on Real Madrid's efforts to land Tottenham star Gareth Bale, insisting that only the player's success in the Spanish capital could determine whether the proposed €120m transfer fee was appropriate or not.
"Time will tell if €120m for Bale is cheap or expensive," the 49-year-old added. "We have to put the player's age, his titles, his salary, his career to date and his abiliy into the mix. That will tell us if he is expensive or cheap.
"Bale, who will play, is much cheaper than players who have not even played for one minute."