Ghanaian Charles Atsina Makes History By Scoring Eight Goals For Club In Germany Tourney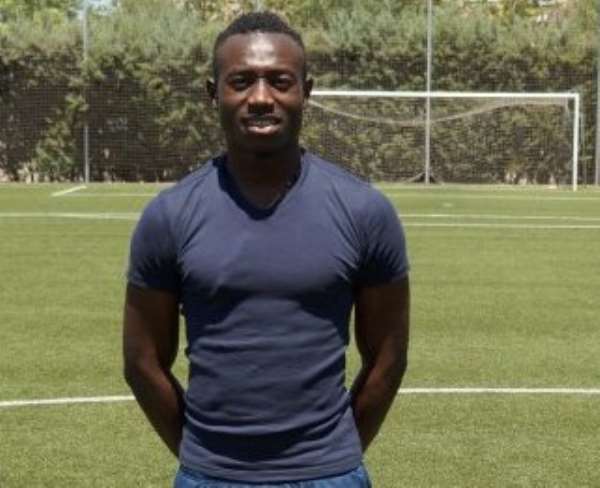 Charles Atsina
Ghanaian striker Charles Atsina etched his name into the record books in Germany after scoring eight goals for lower side CSV Bochum who beat Adler Dahlhausen 13-1.
Atsina who grew up in Italy scored five goals in the first half of the Roderman Cup which was played on Sunday.
In the second half, he managed to score three in the 60 minute match.
Atsina has previously played in the Spanish Segunda Division and now moved to Germany.