Moussa Maazou: Mena star smiling again in Portugal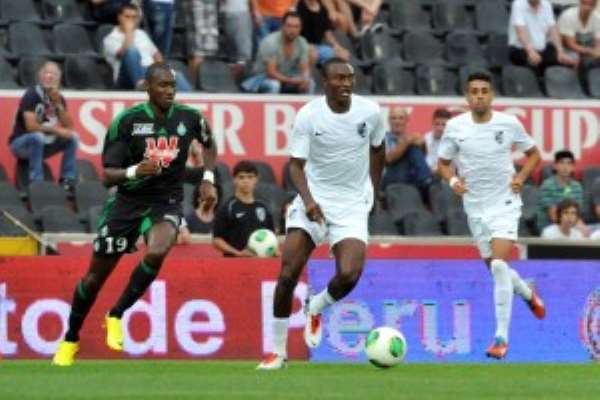 993628_10151600606008167_888045581_n-300x200
After putting an end to his contract with Etoile du Sahel in Tunisia, Moussa Maazou An expanded list of Gernot Rohr recover the taste of football in Portugal. While he was announced in Kuwait, it was finally in Vitoria Guimaraes that the Nigerien striker burst again.
Maazou joined this summer the Portuguese club of first division and is already shining. Sunday, he distinguished himself by scoring a goal during a preparatory meeting against Pacos de Ferreira (2-0). The captain Mena Maazou has not had an easy time since he leaved CSKA Moscow. Especially transfers not very successful in Bordeaux and Monaco.
He is also one of the 2011 winners of "Plumb Ball". An initiative of football books rewarding the worst player of the year. Quite the opposite of the "Golden Ball".