Kotoko IMC slated to be dissolved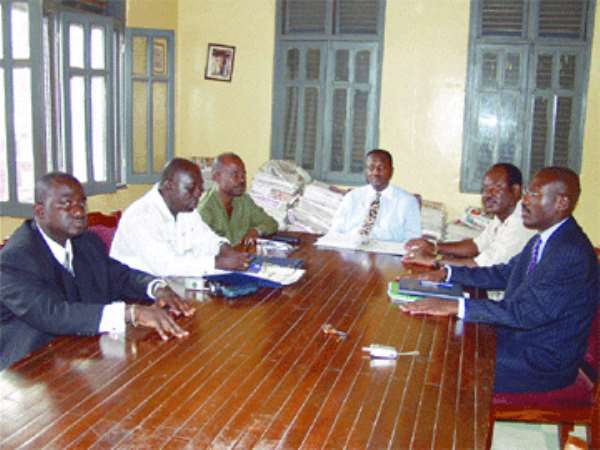 The Ghana News Agency (GNA) has gathered that the Interim Management Committee (IMC) of Kumasi Asante Kotoko Football Club that led the club to win its first premiership title has been dissolved by the Asantehene Otumfuo Osei Tutu, owner and Life Patron of the Club. A source close to the GNA Sports who pleaded anonymity said an official release to that effect from the palace would be made public on Saturday, January 10.
Though the team is currently in Burkina Faso to engage in some friendly matches in preparation for the 2004 soccer season, the IMC would no longer be in charge of the administration of the club on their return, the source said.
According to the source, Otumfuo Osei Tutu is expected to announce the formation of a new Board of Directors for the club, which will in turn form a management team to run the team. The Sylvester Asare Owusu led IMC, which was formed to run the affairs of the club after Herbert Mensah who was relieved off his post, had incurred a debt of 3.4 billion cedis after running the team for only a season.
In addition, the information indicates that, the IMC was also divided over the participation of the club in the Top Four Tourney organized by the Ghana League Clubs Association (GHALCA). A section of the IMC are said to be in favour of the participation of the club in the Top Four whilst the rest are against it, the source noted.
In a related development, head coach Abdul Karim Razak is reported to have resigned from the club citing personal reasons the source added. Razak is currently with the team in Burkina Faso. He was the technical brain behind the success of the team in the 2003 premiership. The members of the IMC are Sylvester Asare Owusu, Nana Yaw Owusu, Yaw Boafo, Kojo Nyantekyie, George Ayisi Boateng, Alhaji Tanko and Joe Owusu Ansah.