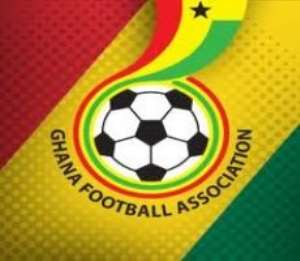 The Ethics Committee of the Ghana Football Association has adjourned a hearing into a bribery allegation involving King Faisal coach Mallam Yahaya and four Tema Youth supporters.
The Committee invited all involved to appear before it on Tuesday to help in its investigation into the allegation that an amount of 3000 Ghana cedis was paid to Yahaya by Jude Acheampong a supporter of Tema Youth before their penultimate league game at the Tema Park last two weeks.
"We invited Mallam Yahaya and the accusers that's the supporters of Tema Youth but unfortunately they didn't turn up," said Addae Kyeremeh a member of the GFA Ethics Committee
"Mallam Yahaya came and he was also told to bring his bank statement at least for the last two weeks, unfortunately what he brought was not acceptable to the committee so he was asked to go and get it to prove his innocence."