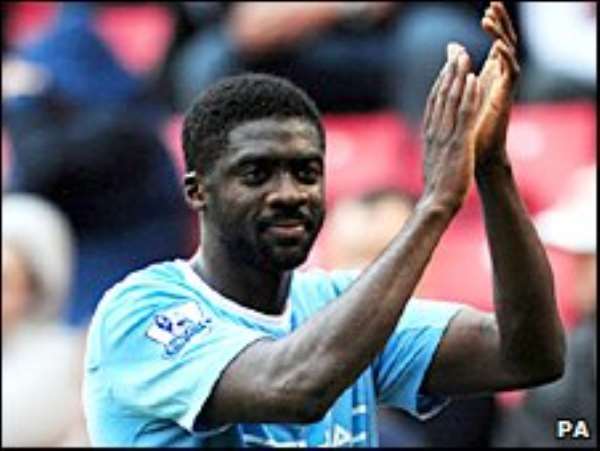 Kolo Toure
Liverpool have agreed on a deal to sign Manchester City defender Kolo Toure.
The 32-year-old Ivory Coast international will move to Anfield on 1 July when his contract at Etihad Stadium expires.
Toure has made 102 appearances for City since joining from Arsenal for £14m in July 2009 and was part of the team that won the Premier League in 2011-12.
But he played only 13 games in 2012-13 and was left out of the club's Champions League squad.
Toure joins the Merseyside club following the retirement of fellow central defender Jamie Carragher  and with uncertainty over the future of Slovakia international  Martin Skrtel.  http://www.bbc.co.uk/sport/0/football/22587012 http://www.guardian.co.uk/football/2013/may/27/martin-skrtel-liverpool-brendan-rodgers
In seven seasons at Arsenal, Toure won the FA Cup twice and was part of the 'Invincibles' squad that went through the 2003-04 season unbeaten to win the Premier League.
However, Toure missed out on City's 2011 FA Cup success after being suspended for six months in March of that year for  failing  drugs test. http://news.bbc.co.uk/sport1/hi/football/teams/m/man_city/9413738.stm