Mvuzo Mbebe: the President of the Organizing Committee of the 2013 Afcon affected by cancer!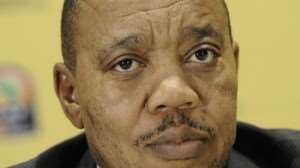 Colon cancer was diagnosed for Mvuzo Mbebe , chairman of LOC (Local Organizing Committee) of the 2013 Afcon 'Tickets selling steadily' . The Semi-finals and tickets are not selling! KickOff magazine announced that the South African official has undergone surgery to remove the tumor. A success. "Thanks to the surgery, doctors were able to remove part of the colon containing the cancer and the area near the cancer and the operation was successful," said Mbebe in a statement on Tuesday.
" Until now, doctors did not detect cancer cells in addition to those that have been identified and eliminated," he added, indicating that he wants to return to work next week. "I will come to work next week, and I'll start chemotherapy … the next six months," he says.
The LOC was responsible for the organization in 2013 of the African Cup of Nations Discount tickets on offer held in South Africa in January and February. Since Mbebe disappeared from circulation. The information reported a disease without knowing the true evil.