Muntari Gets Massive Recognition in the UK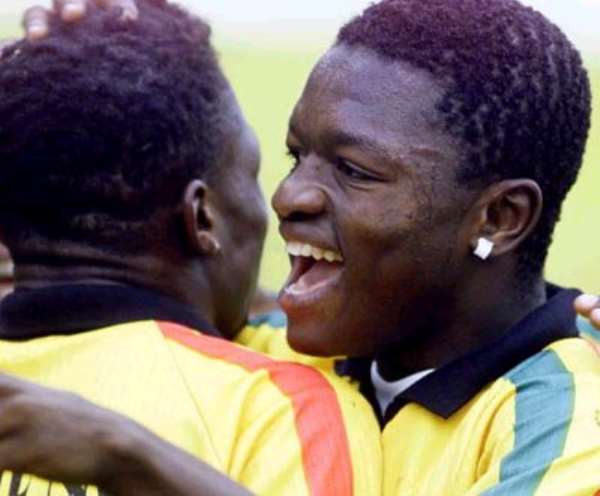 Sulley Ali Muntari's exploits with Udinese has crossed the boundaries of Italy where he plies his trade with Serie A side Udinese to hit the English media.
After the 19 year old received massive media attention in Italy for his excellent outing against AC Milan last Sunday, the British press took over on Monday. UK's highest circulating newspaper; the SUN had the picture of Muntari in the match report on AC Milan and Udinese encounter.
The world has woken up today, to the review of the teenage prodigy by the England based authoritative monthly football magazine, FOOTBALL ITALIA. Its Italian based reporter Dominique Antognoni highlighted which individuals were on a high and a low after the Week 14 games of the Serie A.
Antognoni assigned the reason for the first team place of Muntari in at Udinese and said: "They are certain at Udinese that there is life after David Pizarro. The Chilean, frozen out of the team because of contract problems, has been adequately replaced by Muntari."
The Italian journalist assessed the Ghanaian midfielder saying:" the Ghanaian was immense against Milan where he showed the touches of Kaka and the combativeness of Davids.
He predicted the future of Muntari and said: "Definitely one to keep an eye on."
The Ghanaian player was among only 3 players reviewed for "best performance" for the magazine's website for Week 14 of Italian Football. The other players reviewed for this section are Alfonso Delgado and Bernardo Corradi both of Lazio.