Afcon U17: Tunisia, the first qualified for the World Cup, Gabon takes the door!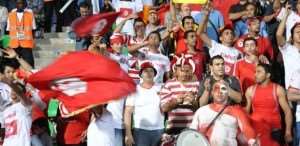 Crazy game between Tunisia and Gabon on Tuesday for the second day of the group stages of the 10th African Cup of Nations Under 17 years. If it took until a half-hour of game before seeing this meeting rolled, the rest of the meeting was very pleasant.
At the 31st after a huge scramble in front of goal of Gabon, Ban Mustapha Larbi deflected away a shot from his teammate Ben Salem in the cages. Nine minutes later, the Gabonese defense allows Hazem Hassan Haj to put a shot in the goal of Menene. Just before the break, Moez Aboud scored a third goal for the Carthage Eaglets.
Stunned, the Panthéreaux of Gabon return with the best intentions and the coach makes two immediate changes. A tactic that sounds a revolt. Kevine Bouanga Owane reduced  the score before Slimi scores against his side. It remained 15 minutes of game  and Gabon hopes in this section. Except that the Tunisians who felt the danger, awake again. Two minutes from the end, Samti tumbled all alone on the left side and shot. His shot is deflected by Allogho in his own cage. Final score 4-2.
Tunisia was the first nation qualified to the semi-finals of the competition after his initial victory over Botswana. As for the U17 World Cup in the UAE.
Gabon, already defeated by Morocco in the opening is eliminated.
The other group meeting in the evening opposes Morocco to Botswana. A second victory of the Atlas Cubs will also send them to the last four.