Appiah Nominated Among BBC's Top Three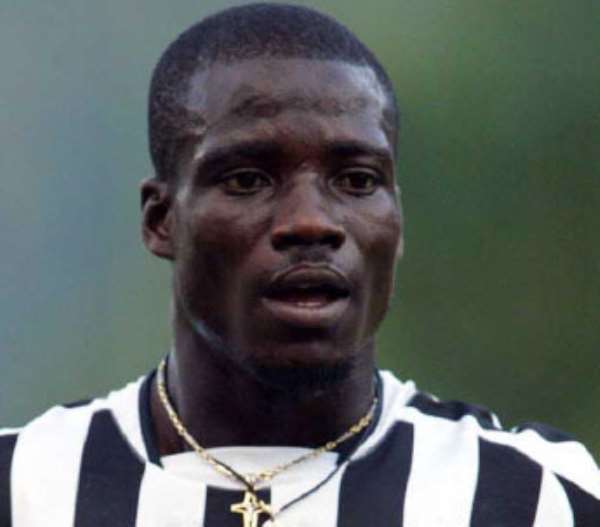 The BBC has announced that, the captain of the Black Stars Stephen "Tornado" Appiah has been nominated among the last three for BBC African Footballer of the Year for 2003.
"The preliminary round of votes ended on 8 December and after receiving over 6,000 replies, the top three candidates have now entered a second round of voting which will end on 31 December," a statement from the BBC said.
Other players nominated for the award are Jay Jay Okocha of Nigeria and Samuel Eto'o Fils of Cameroun.
But this time Ghanaians have the opportunity to decide Appiah's fate with the second round of voting opened on the internet website for BBC's African Football.The voting is opened to the general public by visiting the website link : http://news.bbc.co.uk/sport1/hi/football/africa/3261193.stm before 31 December, 2003 when voting closes.
The winner will be announced before the start of the African Nations Cup finals in Tunisia on 24 January.