Afcon U20 : Mali in the semis, DR Congo will have to wait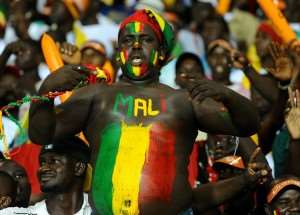 Second game and the second victory for the Eaglets of Mali.
After having created a surprise at the opening dominating the defending champions Nigeria 1-0, Mali did it again on Wednesday by defeating the DR Congo 2-1. After an eventful term.
A first half where both teams are feared, it is only logical that they return to the locker room with a goalless draw. But in return, things revved up. Samba Diallo opened the scoring on a shot from distance for the Eaglets. But two minutes later Emomo Eddy restored the parity on a free kick directly.
But DR Congo did not bet to control its nerves. Just like the porter that releases a ball in his penalty area. Adama Niane took the opportunity to register his second goal of the tournament.
Mali got its ticket to the semis as well as for the World Cup in June. The Léopardeaux will wait until the last match against Nigeria to know their fate.
The other Group B match opposed Nigeria to Gabon.