Jerome Boateng : His new shoes!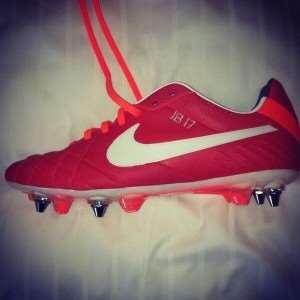 In selection with Germany for the qualifiers of the FIFA World Cup 2014, Kazakhstan will face Jérome Boateng with new pumps.
Bayern Munich defender of Ghanaian origin, proudly posted a picture of his new shoes on Twitter.
Product of a U.S. supplier, Boateng, brother of Kevin-Prince especially like the color: "My new shoes i like the color siiiick" (My new shoes, I love the color) .
You can also see the initials on the shoes and the player's number: JB17.