Ghana Ocean Racing gets Sports Authority's endorsement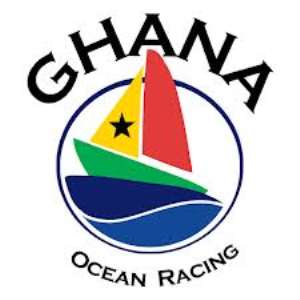 Ghana Ocean Racing
Accra, Mar. 18, GNA - Ghana Ocean Racing has received approval from the National Sports Authority to join the lists of its umbrella of associations.
The association has been given the green-light to constitute the Ghana Monhull Open Classes Association (GMOCA), to add up to the 35 existing associations and is expected to provide opportunities for young persons to hone their sailing skills.
The water-based sport, recognized globally deals with the use of monohulls, which are high-performance racing boats, designed principally for single-handed competition and several high profile yacht races. 
Eyram Hevi, Co-Founder of the Ghana Ocean Racing (GOR) told GNA Sports that his outfit is the first Ghanaian international open ocean single and double-handed sailing team with a vision to develop the sport, which is very popular around the world especially in Europe.            
'The vision is to develop the sport of sailing in Africa and to fulfill the dream of becoming the first African team to sail around the world.'
Outlining further, he said 'our aim is to complete a double-handed 24,000 nautical mile around-the-world sailing expedition on an Open 60 yacht this year in 2013/14.  This will be Ghana Ocean Racing's inaugural tour that will launch the team onto the international scene while making history as the first Ghanaian skippers to attempt this goal.
'GOR is the first team of its kind in sub-Saharan Africa putting Ghana and Africa on the map of this extreme sport. Essentially, the buying into our vision by the Ghana National Sports Authority and Government's cooperation demonstrates their confidence in us to raise the flag of Ghana high.'
Hevi added that the next target after the inaugural tour will be qualification for competitions organized by the world supervising body, International Monohull Open Class Association (IMOCA).
He noted that plans are advanced to put together a team to participate in the 2014-2015 edition of the Volvo Ocean Race, the world premier offshore, pre-eminent round-the-world yacht race and one of the most coveted prizes in the sport scheduled to start from Alicante in Spain to Gothenburg in Sweden.
Erasmus Adorkor, Chief Sports Development Officer of the National Sports Authority confirmed that there has been initial discussions with the GOR towards formalising the relationship between the two bodies whilst pledging support for their activities.
"We believe this will have great benefits in promoting Ghana in a new and exciting way so we are happy to support their efforts and welcome other innovative sporting associations into our fold.'
GNA