Champions League : Real Madrid for Didier Drogba!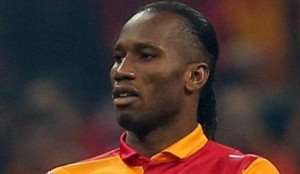 Nine-times winners Real Madrid will take on Galatasaray in a tie which pits Jose Mourinho, coach of the Spanish side, against his former Chelsea player Didier Drogba. Real are at home first.
Advantage for the Ivorian, the match will be played in the hell of Istanbul
Didier Drogba dream of playing this quarter! Even if he dreamed of a clash with PSG …
Perhaps in semi-final if both clubs qualify …
Quarterfinals poster
Malaga – Dortmund
Real Madrid – Galatasaray
Paris Saint-Germain – FC Barcelona
Bayern Munich – Juventus
* The quarterfinals will be played on April 2 and 3 for the first leg and on April 9 and 10 for the return leg.