USA: Rodman wants to meet Pope!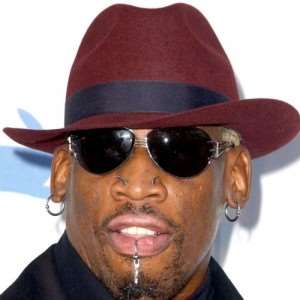 He lives in California, he is pierced and tattooed everywhere and well known to the local police. Ah, he is also a five-time champion of NBA, former Madonna and Carmen Electra and partner of Jean-Claude Van Damme in the unforgettable "Double Team." Undoubtedly, Dennis Rodman never stops to talk of himself. And not always for the right reasons.
The former basketball player, just back from his controversial visit to North Korea, prepares his cases for the Vatican to meet the new Pope .
The former NBA said on TMZ he was to meet at the Vatican Pope when he is elected. "I want to be wherever you need" me , said the person.  "I want to convey a message of peace throughout the world. "
According to CNN indiscretions, the Hall of Famer also plans a little visit to his "friend" Kim Jong Un in North Korea, in the month of August for vacation.