Guinea-Bissau 'coup conspirators' in court martial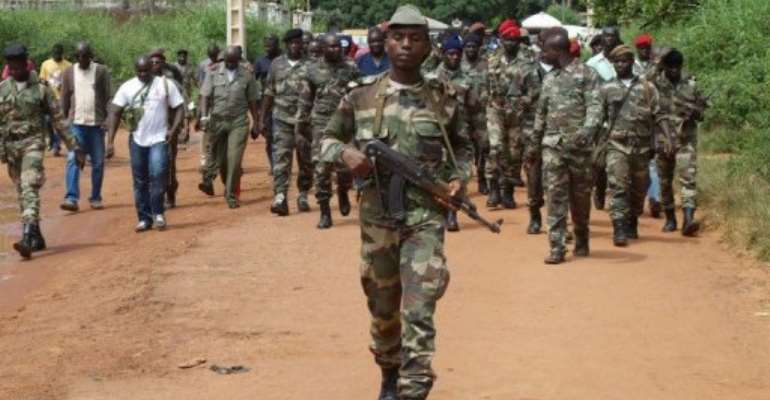 BISSAU (AFP) - A group of soldiers accused of an attack on an elite commando barracks which the Guinea Bissau government described as an attempted coup appeared before a court martial on Tuesday.
The 17 defendants are accused of crimes against the security of the state and attacking a military unit on October 21 last year after a dawn raid which left seven people dead, including six of the attackers.
One of the defendants, Captain Pansau N'Tchama, the head of a commando unit that is believed to have assassinated president Joao Bernardo Vieira in 2009, had been accused of being the ringleader.
But the tribunal heard the two masterminds were now considered to be a captain named Jorge Sambu and another of the defendants, Lieutenant-Colonel Braima Djedjo.
Transition authorities in Guinea Bissau have accused former colonial power Portugal of instigating the attack in a bid to reinstate former prime minister Carlos Gomes Junior who was ousted in an April 12 coup.
Military prosecutor Luis Amilcar Cabral read out a 30-page document setting out in detail the alleged conspiracy and prepared from interrogations of the suspects and other investigations.
The coup bid caused further turmoil in the west African nation which has suffered chronic instability since independence from Portugal in 1974 due to conflict between the army and state.
No president has ever completed a full term in office.
Coups, counter-coups and regular assassinations have also made the unstable nation an attractive destination for South American druglords seeking a hub to move cocaine into Europe.