Roger Goodell hits Sports Illustrated cover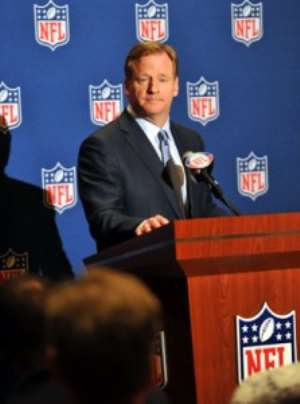 On 11 th March, 2013, issue and on the cover is NFL Commissioner Roger Goodell, the venerable folks at Sports Illustrated have compiled a "Power Issue". Weilding a sword. On the iron throne.
Also, it simply appears SI has anointed Goodell the most powerful man in sports. And, again, given him a giant sword.
"Power resides where men believe it resides," Steve Rushin writes, quoting Thrones, in the intro to the mag's column. "It's a trick, a shadow on the wall. And a very small man can cast a very large shadow."
And in reality, it's hard to argue with Goodell up top. He runs the most powerful professional sports league in the world. He's had, for a long time, something resembling absolute power.
Were it not for Goodell facing a massive concussion lawsuit from former players and kind of botching the whole Saints bounty scandal thing, he'd be pretty untouchable at this point.