No Ghana participation for African Youth Athletics Championship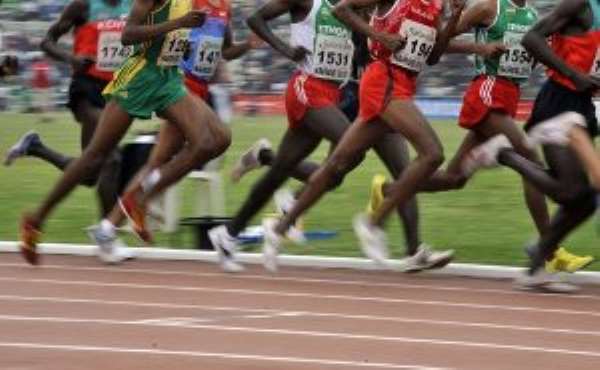 Athletes running
57321
Accra, Mar. 8, GNA - Ghana is a notable absentee at the maiden African Youth Athletics Championship scheduled for March 27-31 in Warri, Delta State, Nigeria.
The five-day event under the auspices of the Confederation of African Athletics (CAA) is the latest on the calendar of the continental body and targeted at athletes between the ages of 16-17 years, but the Ghana Athletics Association (GAA) has declined participation at least for now.
The deadline for the confirmation of countries was March 4, and with Ghana conspicuously missing from the list of participants; Bawa Fuseini, GAA General Secretary told GNA Sports that Team Ghana will make no bow at the championship, expected to bring together young athletes across the continent.
Fuseini explained that his outfit's primary concern is the African Junior Athletics Championship scheduled for June in Pretoria, South Africa.
The GAA Scribe said the South African event, designed for athletes between the ages of 18 and 19, will serve a better preparatory ground towards their quest of raising a strong team for the 2016 Olympic Games in Rio de Janeiro, Brazil.
He said the nation had amassed several medals at similar youth championships, only to churn out contrasting performances citing the last African Athletics Championship in Benin.
'We participated at a similar championship in Senegal two years ago and returned with 16 medals. But when we went to African Championship, there was no better performance from some of these athletes.
'Our concentration is to prepare very well for the African Junior Athletics Championship as our aim is to get athletes who will mature and be in their prime for the 2016 Olympic Games where we are hoping to make a huge impact.'
Fuseini also mentioned the International Association of Athletics Federation (IAAF) World Championship billed for Russia in August as another championship on their table.
On the African Youth Athletics Championship, he reminded that Ghana may participate in future events, in line with their objective of building a solid rock team at all levels.
Meanwhile, countries such as Algeria, Egypt, Ethiopia, Kenya and South Africa have confirmed their participation alongside hosts Nigeria.
GNA