WACSI schools CSOs in the north on strategic project planning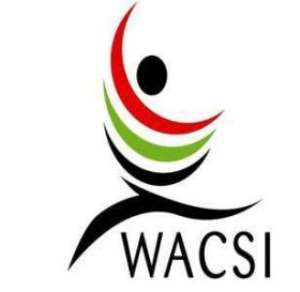 WACSI (NEW)
Accra, March 8, GNA - The West Africa Civil Society Institute (WACSI) has organized a two-day training on Strategic Project Planning for 19 civil society organisations (CSOs) from the three northern regions.
The training, which was organized in Tamale, was to enable participants to improve the strategic, operational and monitoring and evaluation plans submitted with their Expression of Interests for the Civil Society Support Programme (CSSP) funding.
This was contained in a statement signed by Mrs Asantewa Afadzinu, Executive Director, WACSI and copied to the Ghana News Agency on Thursday.
The CSSP is an initiative launched in 2010 by German Development Cooperation (GIZ) and the Ghana Centre for Democratic Development (CDD) with the objective of supporting local organisations with funds of up to GH¢ 14,000.00 to carry out projects in the areas of peace building and local governance participation.
The training was also to enable participants to promote accountability, the protection of human rights and the promotion of social justice at community levels in Ghana.
'The training was also to strengthen the capacities of beneficiary organisations on project planning, and to support them to develop a profound project plan for their organizations', the statement read.
The training sought to improve the project planning skills of participating representatives of CSOs who would lead in strengthening the strategic planning, monitoring and evaluation mechanisms of their organisations.
'I have learnt how to use the problem and objective trees to improve on writing proposals for my organisation' stated Chief Abdulai Idrisu Zakaria, Executive Director of Campaign for Balanced Education and Development (CAMBED), Ghana, at the end of the training.
Chief Zakaria explained that the training had enhanced his ability to use a stakeholder's analysis framework to determine project activities.
He expressed much satisfaction with the content and practical methods used to deliver the training because they enabled him to understand how to develop a logical framework and a comprehensive budget for project proposals; some practical challenges he had prior to the training.
WACSI had gained credibility in strengthening the skills of CSOs in West African countries working to promote social justice, accountability, rule of law, democracy, development and good governance in West Africa.
Last year WACSI organised 33 trainings that benefited 809 civil society practitioners working across West Africa.
 
GNA