Rallye Aicha des Gazelles: Adriana Karembeu, ambassador of the competition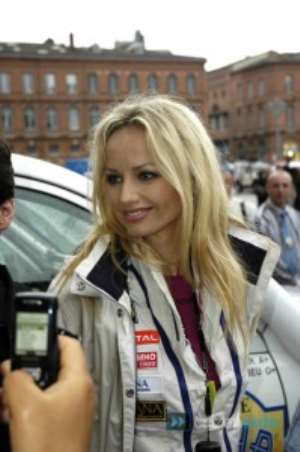 100% female racing, the rallye Aïcha des Gazelles will gather up in the heart of the Moroccan desert for its 23rd edition, between the 16th and 30th March, 150 teams and 300 women from the five continents.
The race will see the participation of the American surfer, Bethany Hamilton , global example of determination and courage to surf again with one month after the attack of a shark which cost her an arm. She is going to team up with the gold medalist of the X-Games, Chrissie Beavis.
Adriana Karembeu has been named the godmother of the edition after attending the rally several times. "I am proud to be a gazelle in the soul and heart!' she has said.
During the race, the top model will present on the French channel M6 , a short program dedicated to daily Rally des Gazelles.