Basketball : New York Vs Miami: Leboss James -Video-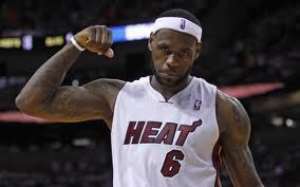 Lebron James or rather Leboss James is really the boss.Exceeded, Miami wants back in the game, and that is LeBron James who cares. An attempted alley-oop, he receives badly on his left knee.
One thinks an injury but for reassurance, it marks a shot midway on the next throw. New York still does not seem out of the locker room because the Knicks are completely dominated the in third quarter time (63-59).
The Heat continues to grow and connects to a 7-0 start in the last quarter-time NBA champions height of 1970 and 1973.