VI Nations: The XV of France obsessed with victory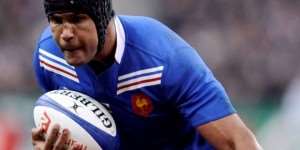 Under the threat of the spoon to drink at the the VI Nations tournament, the XV de France faces Ireland Saturday (17h GMT) on behalf of the fourth day.
Received in the show "Ultimate Sports" RMC on this Sunday, the captain of the French team, Thierry Dusautoir , spoke to a group obsessed with victory.
"We really wanted to win our first game. This is not a comfortable situation. It was better against England but not enough to win. We must think about the victory for our fans to be proud of us, " said the Franco-Ivorian.
After three days, the XV de France occupies the last place with zero point on the meter.