European Indoor Championships : Phara Anacharsis 'We do not go for nothing! '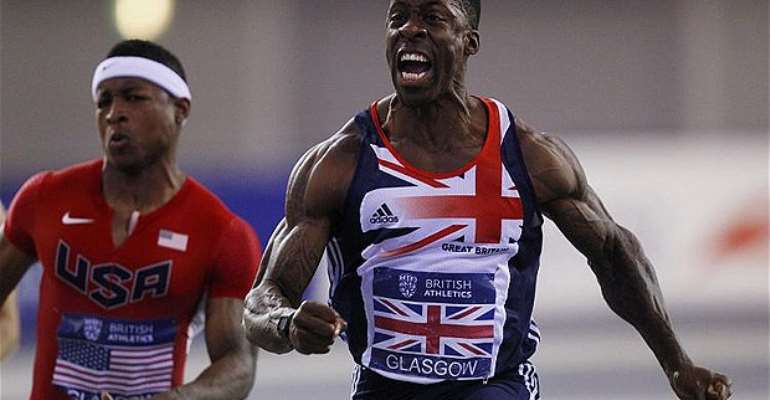 The European Athletics Indoor Championships is a biennial indoor track and field competition for European athletes, organized by the European Athletic Association. It was held for the first time in 1970, replacing the European Indoor Games.
Seven athletes from France  overseas are taking part from this Friday in Sweden at the European Indoor Championships. Among them, Martinique Phara Anacharsis, ambitious with women's 4X400 relay.
From tonight to Sunday, 32 athletes will align the lights testing of these European Indoor Championships Among them, 7 originating from Overseas:
Emmanuel Biron (Martinique) 60 meters gentlemen
Dimitri Bascou (Martinique) 60 meters hurdles men
Mickael Hanany (Guadeloupe) High Jump
Karl Taillepierre (Guadeloupe) Men's triple jump
Eloyse Lesueur (Guadeloupe) long jump women
Muriel Hurtis (Guadeloupe) ladies 4×400 relay
Phara Anacharsis (Martinique) ladies 4×400 relay
Dwain Chambers has been included in Great Britain's team for the European Indoor Championships despite failing to impress on his return from a back problem.
Double Olympic gold medalist Mo Farah, who won the 3,000m two years ago, is an expected absence from the team after previously indicating he was focusing on the outdoor season.
Great Britain and Northern Ireland team:
MEN:
60m: Harry Aikines-Aryeetey, Dwain Chambers, James Dasaolu
400m: Michael Bingham, Nigel Levine, Richard Strachan
800m: Mukhtar Mohammed, Michael Rimmer, Joe Thomas
4x400m: Michael Bingham, Richard Buck, Luke Lennon-Ford, Nigel Levine, Richard Strachan; Michael Warner
High Jump: Robbie Grabarz
Pole Vault: Steve Lewis
Long Jump: Chris Tomlinson.
WOMEN:
60m: Asha Philip
400m: Eilidh Child, Shana Cox, Perri Shakes-Drayton
800m: Jenny Meadows (Captain)
1500m: Laura Muir
3000m: Lauren Howarth
4x400m: Margaret Adeoye, Meghan Beesley, Eilidh Child, Shana Cox, Christine Ohuruogu, Perri Shakes-Drayton
Pole Vault: Holly Bleasdale
Long Jump: Shara Proctor
Triple Jump: Yamile Aldama