Image of the day : The show of muscles by the Egyptian Mohammed Dori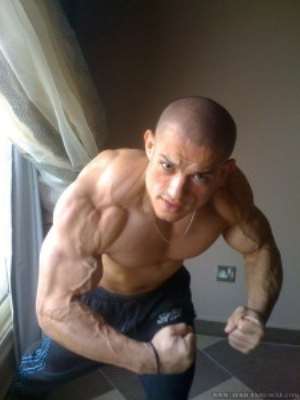 Bodybuilding is a sport that is mainly to develop muscle mass for aesthetic purposes.
Preparation consists mainly of bodybuilder weight training, rest and a strict control of food (usually high in calories and protein, which evolves according to the athlete in a bulking cycle or dry).
Professional bodybuilders expose the fruit of their work in competitions for which they must pass before a jury who assesses their muscle development and assigns points.
Discover the national champion of Egypt Mohammed Dori.