South Africa : Reeva Steenkamp's family deny pregnancies rumours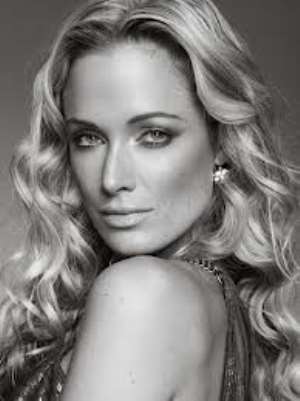 Reeva Steenkamp girlfriend of 'Blade Runner' turned 'Blade Gunner' Oscar Pistorius was earlier reported to have been shot because of a pregnancy argument that might have led to her death on the eve of Valentine but Pistorius had also earlier on in court reported that he thought it was an intruder.
Oscar Pistorius who was held and bailed for premeditated murder is on bail whiles on several conditions placed on him by the South African law. Earlier this week American tabloid , The National Inquirer reported Steenkamp had been shot because she was pregnant.
It breathlessly announced: 'Oscar Pistorius killed his stunning girlfriend in a fit of rage after she told him she was pregnant!'
However, the family of deceased Reeva Steenkamp has come out to deny rumors of their beloved daughter who was buried in Pretoria. Family spokesman Mike Steenkamp told Time Live that the rumour was not true.
Family spokesman Mike Steenkamp told Times Live the rumours were untrue.
 'The post mortem would have revealed if Reeva was pregnant and it did not reveal anything like this. Maybe it comes from the other side, to garner and build up some sort of support for Oscar,' Mike Steenkamp said.