The number of the day : 1 million euros for Amine Aoudia!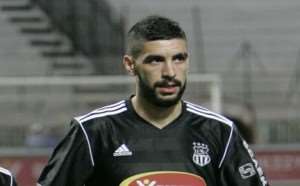 The Algerian international striker, Mohamed Amine Aoudia (25), whose contract with ES Setif is expected to close in June, agreed an extension to receive dividends from his next financial transfer to his current club.
The African Club of Tunis is willing to offer one million euros to be provided the services of the Algerian striker "Aoudia will be transferred to the African Club for 1 million. Our share of the transfer will be around € 300,000, while the rest will return to the player, "said to APS, the President Hassan Hamar of ESS.
According to the same source, the transfer of the player has been extended at the request of the ESS. "We all concluded with the African Club which agreed to postpone the transfer of Aoudia on next summer. Beforehand, therefore, the player leaves the ESS at the end of the season in the neck, " said Hamar.
The former striker Zamalek SC was the best player CR Belouizdad in 2006.