Picture of the day : A sad story for Oscar Pistorius!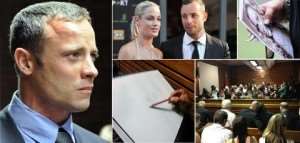 Wednesday, Oscar Pistorius has once again appeared in Court in Pretoria for a second application for bail.
The case of South African athlete with a disability continues to make headlines in South Africa.
Pistorius, who became the first double amputee to compete with able-bodied Olympic Games, was a national hero.