Muntari wants Milan progress against Barcelona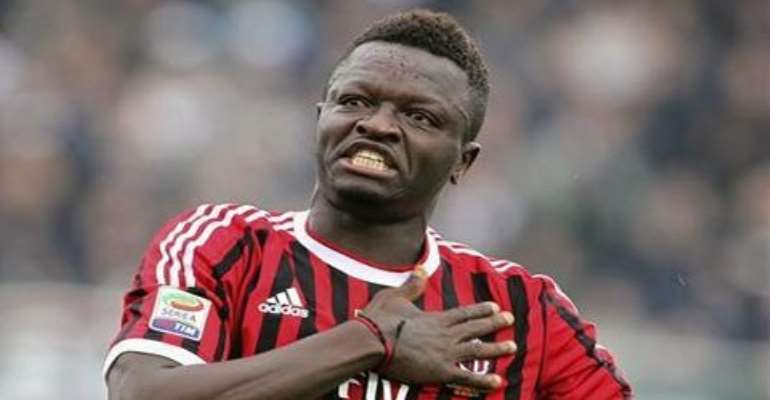 AC Milan midfielder Sulley Muntari is looking forward to another impressive performance against Barcelona in the Champions League.
The Ghana international put in an assured performance in midfield for the Rossoneri in their 2-1 win over Parma on Friday.
The 28-year-old appears to have regained full fitness from a serious knee injury after coming through 90 minutes of football unscathed.
The injury sustained last summer kept him out of Ghana's team for the 2013 Africa Cup of Nations.
But the now fit again Muntari is now looking to build upon his performance with an eye on Wednesday's Champions League game against the Spanish giants.
"Looking forward to training this morning after a great game on Friday," he said.
"Feels great to be back out there for the full 90 minutes and working hard for the team.
"Big game against Barca in 2 days."