Small Businesses Taking Over Ngleshie Amanfro Clinic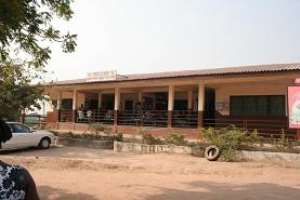 Ngleshie Amanfro is one of the fastest growing communities in the Greater Accra region. The uniqueness of this community is that it shares boundary with the Central region at Kasoa.
 
Although the community is blessed with a clinic to support the healthcare system of the people, it lacks access roads and other basic amenities.
 
The healthcare facility, which is the pride of the community has, however, been encroached by squatters in both permanent and temporary structures. Also present on the precincts of the clinic are petty traders, mechanics, and bar operators among others. They have become part of the facility and run their businesses there on a daily basis.
 
According to the Administrator, Alhaji Addai, the encroachment was posing a treat to future development of the clinic.
 
He said the situation was worrying, especially because the bar operators for instance play loud music, much to the disturbance of patients and others within the clinic environment.
 
Also, 'the mechanics park faulty vehicles indiscriminately on the compound and this blocks other individuals with cars from accessing the clinic', he lamented.
 
Alhaji Addai, who is also the Senior Physician Assistant, told the Accra file that he has written to the Ga South Municipal Assembly for assistance, but nothing had been done about the situation.
 
He pointed out that the clinic needed support in several areas but especially concerning the encroachment of the facility's environment. Thus, they were pleading with the assembly to demolish the structures and provide a fence for the facility.
 
This, he believed would help provide adequate security for the clinic, and also protect the land for future development.
 
The Municipal Coordinating Director, Mr. Martin K. Dassah when contacted by the file indicated that the concerns of the clinic have come to his notice, and pledged to address the issue to bring sanity to the clinic and its environs.