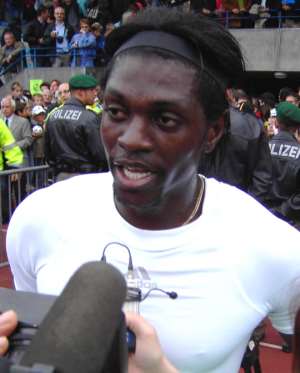 Togo manager Didier Six has pledged to do everything he can to persuade Tottenham's Emmanuel Adebayor to represent his homeland at next month's African Nations Cup.
The 28-year-old recently put his international career on hold due to a dispute with the Togolese federation over match bonuses.
However, manager Six has not given up hope of persuading Adebayor to change his mind and feature for Togo at the African Nations Cup, which kicks off in South Africa on January 19.
"It's clear that we will need Adebayor but don't forget we qualified without him during one of the play-off matches," he told Le Buteur.
"I am doing everything I can to get him to come back to us. He's a world-class player and the Togo national team captain. He is very important to the group.
"I will put all my strength to get him to change his mind but he has the last word. This is about more than just him sending a warning to ensure Togolese football moves forward."