Hayatou 'sole candidate' for Caf job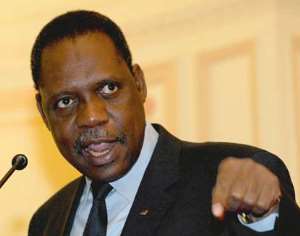 The Confederation of African Football says Issa Hayatou is the only official candidate for its presidential election in March, despite Jacques Anouma having tried to enter the race.
Hayatou, a Fifa vice president from Cameroon who has led CAF since 1987, appears to have a clear run after engineering a change in election rules in September.
The Ivory Coast Football Federation nominated Anouma, who also sits on Fifa's executive committee, but he is barred by a rule which allows only voting members of the CAF board to stand.
Liberian officials want to challenge Hayatou's new rules at the Court of Arbitration for Sport but were told they must first exhaust CAF's internal appeals process.
The CAF election congress is scheduled for March 10 in Marrakech, Morocco.