FA assures Ghanaian journalists of co-operation during AFCON 2013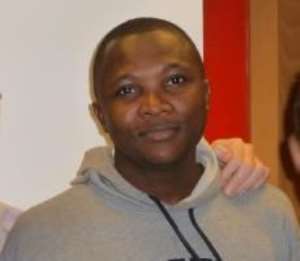 Spokesperson of the Ghana Football Association (GFA) Ibrahim Saanie Daara has denied speculations that his outfit will restrict Ghanaian journalists during the 2013 Nations Cup in South Africa.

Saanie Daara who was a guest on Saturday's Joy Sports Link, said though the Local Organising Committee (LOC) for the tournament has decided to provide extra security for participating teams, the Ghana FA will provide opportunities for Ghanaian journalists to conduct interviews.
This was in response to reports that the Ghana FA planned to restrict journalists who would cover the tournament next January.
"We will enhance the relationship and will not be hostile to any journalist", said Ibrahim Saanie Daara
"There will be tight security on the teams but we will let them understand that the Ghanaian journalist must be treated differently from how they treat other foreign journalists."
The Black Stars will be based in Port Elizabeth for the tournament which will be played between 19 January to February 10, 2013.