Abuja 2003: Ghana and Nigeria Battle to 1-1 Draw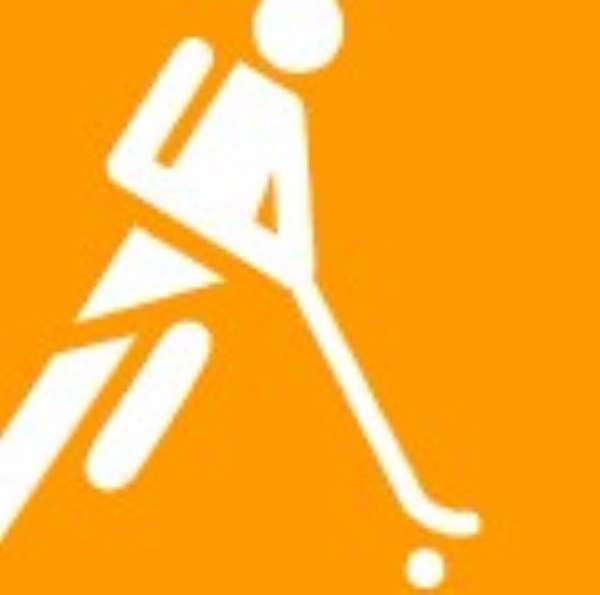 In a pouring Abuja rain, Ghana and Nigeria men's hockey teams sold out a good game to share honours when they tied 1-1 in the second match of day 3 of the hockey competition.
Ghana could have been 2-1 winners but for some bizarre umpiring decision that robbed them of a perfectly converted penalty stroke in the 62nd minute by Samuel Kwaw. Although Kwaw put the ball in the Nigerian net, the umpire over ruled the goal to the disbelief of even the Nigerians.
The game lived up to its billing of a potential tight one as both teams were not prepared to succumb to defeat as that will jeopadise their medal ambitions. Indeed, the game was tight from the blast of the whistle with play swinging from one end to the other till the end of the first half.
On resumption, the Ghanaians carried the game to their opponents and with some difficulty, managed to penetrate the Nigerian defence. They had to wait till the 55th minute when Joe Appiah scooped a penalty corner into the roof of the Nigerain net for the first goal of the match.
The response of the Nigerians was instant as they threw everything into the game to redeem national pride. Their reply came 4 minutes later when their forwards run the defenceline of the Ghanaians for Auwolu to complete the move with a well taken goal in the 59th minute.
The game remained a midfield battle till the 62nd minute when Ghana was awarded a penalty when defender Faruk was judged to have slide-tackled Oblie in the circle after he had left the Nigerian defence in his wake. The resultant penalty stroke was well taken by Kwaw to the blind side of the goalie but was disallowed to the disbelief of the Ghanaian bench.
In the much touted cliff-hanger, South African showed that they were ahead of the rest of the Continent when they humbled Egypt 2-0 through goals scored by Evans (19th) and Smith (38th).
In the matches lined up for Thursday, Ghana and Nigeria sell out an encore in the women's category while South Africa and Zimbabwe battle things out and Kenya seek to redeem their pride with a win over Namibia.