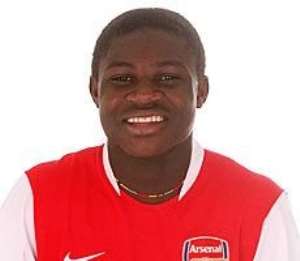 Arsenal midfielders Emmanuel Frimpong and Jack Wilshere have returned to first-team training.
Wilshere, 20, injured his ankle in a pre-season friendly in August 2011 and missed the whole of the 2011-12 season.
He suffered a setback in his recovery in January and then had to have knee surgery in May.
"It's been 14 months and that's a long time for someone at his age," said Arsenal manager Arsene Wenger. "It's an eternity, but it's great news."
He added: "We have to give him a few training sessions to see how he copes and responds to it.
"That's the delicate, sensitive stage - to choose when to bring him in and out. We'll have to handle that day by day."
Frimpong suffered an anterior cruciate knee ligament injury in February while on loan at Wolves.
Wenger told the club website: "We also have Emmanuel Frimpong who has returned to full training this week, which is great news as well.
"Emmanuel has also been out a long time, but is progressing well."