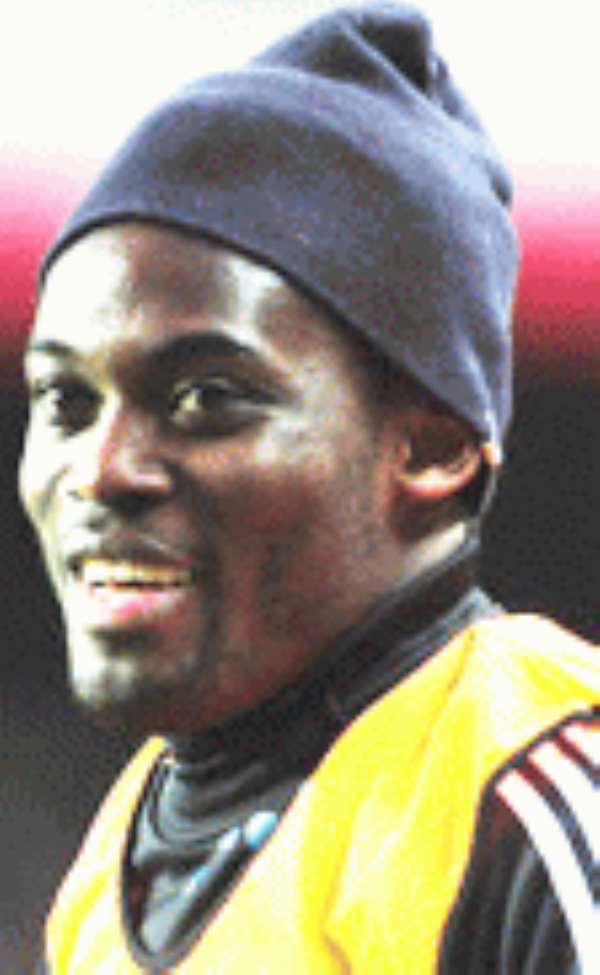 Michael Essien
Michael Essien has attempted to end the growing uncertainty over his future by claiming he has no intention of leaving Chelsea.
The European champions are understood to be open to offers for Essien, as well as Florent Malouda and Yossi Benayoun, as they attempt to reduce the size of their squad and change their style of play after spending £68 million this summer on four attacking midfielders, with two more signings expected.
After a series of serious knee injuries, Essien is no longer regarded as a first-team regular and was on the bench for the Champions League final despite Chelsea having four players suspended. This season he has sat out in the club's opening three matches as new arrivals Eden Hazard and Oscar, and youngster Bertrand have become first choice materials.
This comes in the wake of growing concern, particularly among Ghanaians, as the one-time midfield ace continues to endure life on the bench at Stamford Bridge. Indeed, former national star, Augustine Arhinful, added his voice to the clarion call on Essien to move elsewhere to get first team action.
However, the 29-year-old argued that he did not feel like Chelsea's "forgotten man" and added: "My intention is to stay and I'm looking forward to a new season; I still have two more years here. I'm still here, I'm still around."
Essien, speaking at a coaching clinic in Miami to help youngsters from the Caribbean and Central America diaspora during Chelsea's pre-season tour of the United States, added: "I feel now that I am coming back to what I used to be, it's been a long road but I am almost there."
Essien ruptured anterior cruciate ligaments in July 2011 following a similar injury in 2008, but he said he was never concerned that his career would not recover. "I was never worried about that," he maintained. "It's always frustrating when you are injured and not playing but you have to work and stay positive.
"I'm the sort of person who is very calm; I'm a very positive person. I just get on with what I have to do, what work I have to do. I've not changed and won't change my style."
Chelsea are changing with the likes of Eden Hazard and Oscar bought to provide more creativity and pace and a right-winger, at present Wigan Athletic's Victor Moses is the immediate target, also sought. It means that Essien may have to battle it out with John-Obi Mikel, Frank Lampard and Raul Meireles for the defensive midfield role.
"Yes, the team is changing and there have been players going, new players coming in but that's how professional football is," the Ghanaian international added. "You just have to deal with the situation and go out and perform for the team.
"I will play anywhere I am asked to play and it's always been that way with me. I work hard for the team, for Chelsea. I've played right-back and other positions and it's no problem.
"The injuries I have had are just part of the game and when they happen you just have to get yourself back. But I'm now available and will be there when the manager calls on me.
"I've not set myself any targets. I just pray to be injury-free. I'm very calm. I don't talk much but put me on the pitch and I will do my best." – The Telegraph