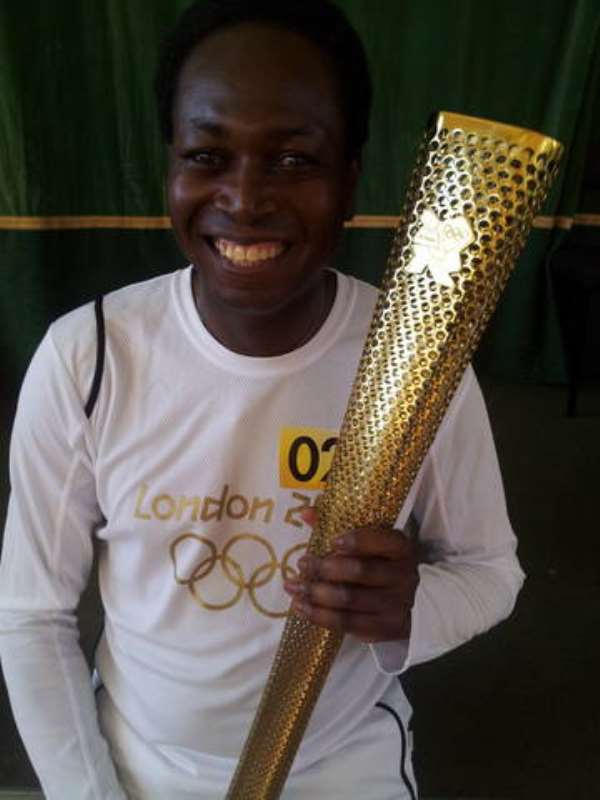 Accra, July 27, GNA – Percy Hutchful, a former Proof Reader of the Ghana News Agency has achieved history as one of the few Ghanaians to take part in the Torch Relay for the London 2012 Olympic Games.
Hutchful, 51, had his turn last Tuesday (July 24) through the Royal Borough of Kingston Upon Thames in Surrey covering a distance of 300 metres and was greeted to a rousing reception by the crowd.
An elated Hutchful, a football coach in London told GNA Sports from his London base that "I am extremely proud to have been given the honour and feel blessed to have represented my home country (Ghana) at such a high level.
"The crowd cheered me on and others have said it was the most enthusiastic run of the Torch Relay they have ever seen. I explained that was my passion for sports showing through," he said.
About 8,000 inspirational people took part in the Olympic Torch Relay on a journey across the United Kingdom for the 2012 London Olympic Games scheduled for July 27 to August 12.
Hutchful who is now a football coach in London was born in Britain by Ghanaian parents and had his secondary school education at Apam Secondary School in Ghana.
GNA