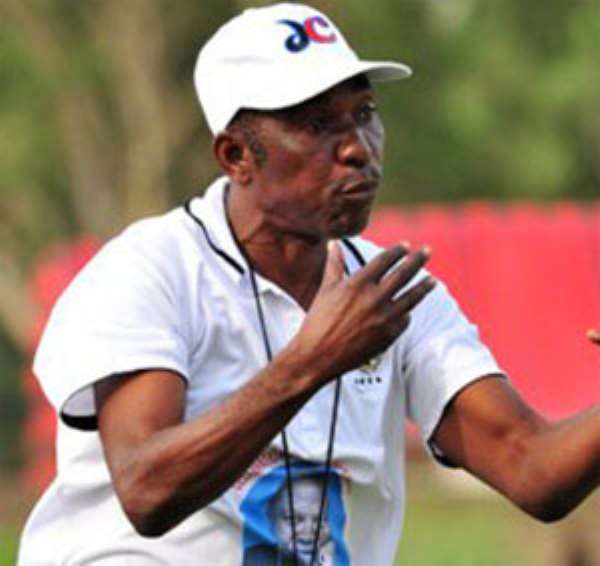 Accra, June 9, GNA – Coach Joseph E. Sarpong says he is peeved with the manner the management of Liberty Professionals has handled his purported exit from the Club in the wake of media reportage suggesting the former Olympics trainer was sacked.
Coach Sarpong told GNA Sports 'I feel very peeved about the way managers of Liberty Professionals have handled this latest report. I am human too and I feel completely let down and disappointed.
'The managers told me at a meeting last week that due to financial constraints, they will want me to step aside for the technical director, Sellas Tetteh to take charge. Much as I was hurt by their approach, I respected their decision and asked that a press statement be released for the benefit of the public.
'Though that press statement has yet to be released, they have allowed the press to feed on the wrong impression that they fired me when indeed that was not the case.'
Coach Sarpong who guided Liberty Professionals to an eighth place finish in the Premier League despite a turbulent season, told GNA Sports ' the least they could have done after all I have been through with them and done for them will have been setting the records straight and not tarnish my hard-won reputation this way.'
The outspoken Coach said, 'I was training an academy in Lagos when the late Alhaji Sly Tetteh persuaded me to join the team and help lift them. I was very comfortable in Lagos, but as a result of mutual respect, I decided to come down and help.
'After everything I have achieved since joining and the family we have built as a Club, I expected Liberty to have treated me a bit fairer'.
The 'sacked' coach is expected to receive a three months salary as compensation.
GNA