Blaszczykowski hits out at Poland FA president for 'taking team's focus away' from the pitch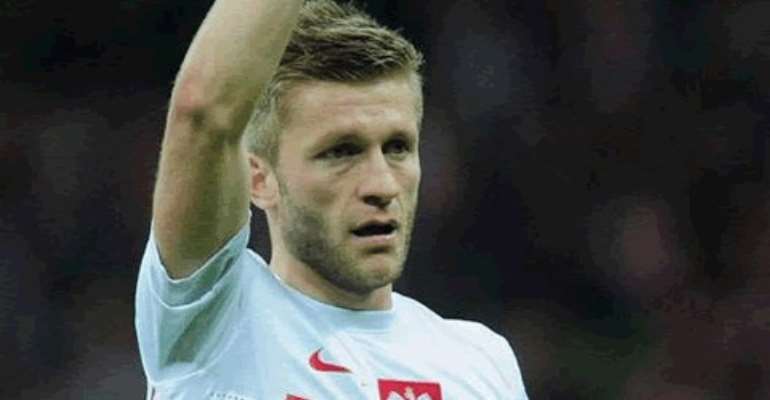 The White Eagles' skipper blames his association's boss for the co-hosts' early Euro 2012 exit, saying his team were preoccupied with trying to find tickets for family members .
The Borussia Dortmund winger revealed the team's focus was averted from on-field matters as he could not secure tickets to games for the players' family members - something which he blames Lato for.
"It's hard to moan right now, because it may be regarded as frustration," he told reporters. "But as captain, I must be responsible for the team and how they are functioning.
"I must address several issues. It can't be like that before each game that we have to beg the FA's president to give the tickets to our families. Everybody is getting them, only our families have these problems.
"This took away our focus from the pitch. Before each game, the situation was the same. I told the president about this after the match in the dressing room. I'm not afraid of the responsibility," the 26-year-old said.
"The president says he has a great relationship with the team but I haven't witnessed anything like that. Each time we had an agreement on something with Mr. Lato, he never kept his word."
Blaszczykowski conceded the ticketing concerns were not an excuse for their 1-0 loss to the Czechs, but insisted that it had an effect on their mentality heading into the game.
"It [ticketing issue] doesn't have anything to do with us being eliminated, or whether we played good or bad," he said.
"Our families are most important to us and we didn't know whether they can come to the game or not.
"Until the late hours [before a match], I had to take care of very basic things."
Poland's elimination has already seen its first casualty, with coach Franciszek Smuda confirming he will leave his post.