Arsenal Seek Financial Help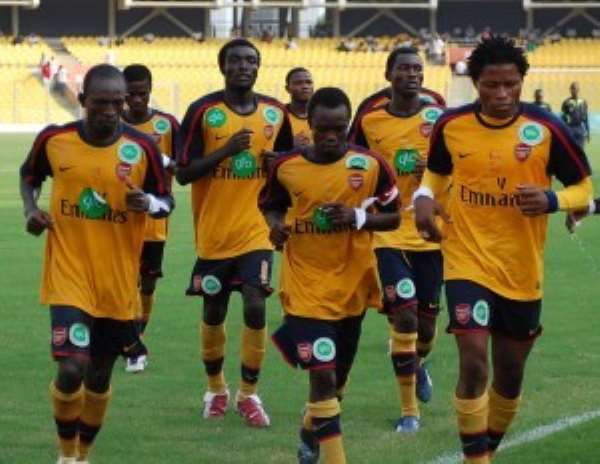 HAVING SUCCESSFULLY overcome the relegation scare, Berekum Arsenal have switched their attention to the financials, seeking assistance from outside to make the club winsome once again.
Owner of the club, Alhaji Yakubu Imoro said he urgently needs partners who would pump cash into the club to make it return to the glory of old days when it was fearsome in the league.
He noted that he has single-handedly been running Berekum Arsenal since 2001 and he believes now is the right time to invite more hands on deck to make the club effective.
Alhaji Yakubu attributed his club's poor showing in the just ended Glo Premier League to lack of cash to motivate the squad to go all out and win games to help the club move forward.
He said on radio that he is ready to offload shares of the club to any prospective football businessman that is willing to invest in football, lamenting that he cannot do the job alone.
Alhaji Yakubu disclosed that his club has been suffering financially for the past two years and the sooner he pitched camp with people who have cash to manage the club the better.
 FROM I.F. Joe Awuah Jnr., Kumasi