Ten countries confirm participation in ECOWAS Games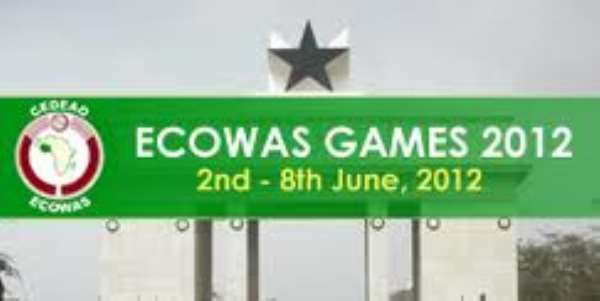 Accra , June 11, GNA - Ten countries have confirmed their participation in the second edition of the Economic Community of West African States (ECOWAS) Games scheduled to commence in Ghana later this week.
The biannual event billed for June 16-22 June will have Burkina Faso, Cote D'Voire, Guinea Bissau, Mali, Nigeria, Niger, Senegal, Sierra Leone and Togo competing for honours in five disciplines.
The Games, which will take place at the Accra and El-Wak Sports Stadia is expected to bring over one thousand athletes and officials from the Sub-Region together to join Ghana to compete in athletics, amateur boxing, traditional wrestling, volleyball and handball.
Information pieced together by GNA Sports indicate that five more countries are expected to confirm their participation in the ensuing days as Ghana prepares to host the sub-region beginning this coming Saturday.
The countries are expected to arrive in the country beginning Thursday, June 14 and commence camping at the University of Ghana, Legon which will serve as the Games Village for the week-long competition.
While the Accra Sports Stadium is expected to host four disciplines, handball, volleyball, boxing, traditional wrestling, the El-Wak Stadium which is slated for both the opening and closing ceremonies will host the athletics event.
The is the first time Ghana is hosting the Games aimed at promoting peace and unity within the sub-region and also contribute towards the realization of the "ECOWAS Vision 2020", which seeks to move the community from an "ECOWAS of States" to an "ECOWAS of People.
GNA