SWAG Award winners take home MultiTV digiboxes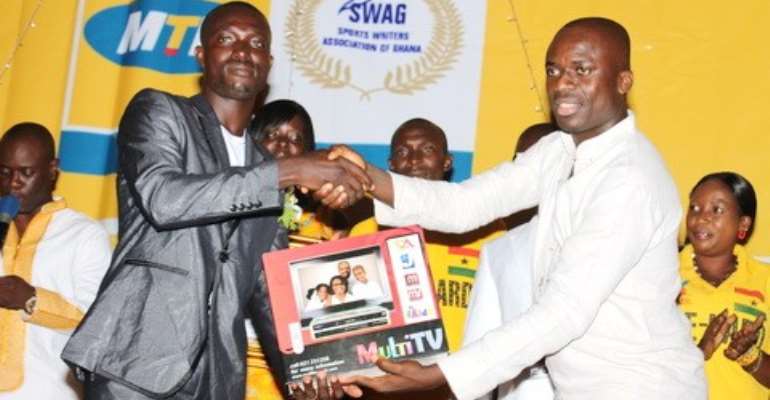 Five SWAG Award winners including Andre Dede Ayew who picked up the Footballer of the Year, 2011 will have the opportunity to watch exciting programmes on MultiTV.
Emmanuel Baffoe, SWAG Premiership Footballer of Year, Braimah Kamoko also known as Bukom Banku, SWAG Professional Boxer of the Year were part of five sports men and women awarded with a MultiTV digibox for their scintillating performances in the year under review.
Head of Joy Sports Ernest Koranteng told Myjoyonline.com the donation is part of MultiTV's support for a worthy cause by the SWAG.
The digiboxes will be fixed for the award winners so they enjoy non-stop sports action on Joy Sports Channel and a 24 hour news revolution on the Joy News channel.
There are other interesting channels including the Cine Afrik channel and famous I'm in love with Bomaye all set for their viewing pleasure.