I'm building a new team for 2014 World Cup: Kwesi Appiah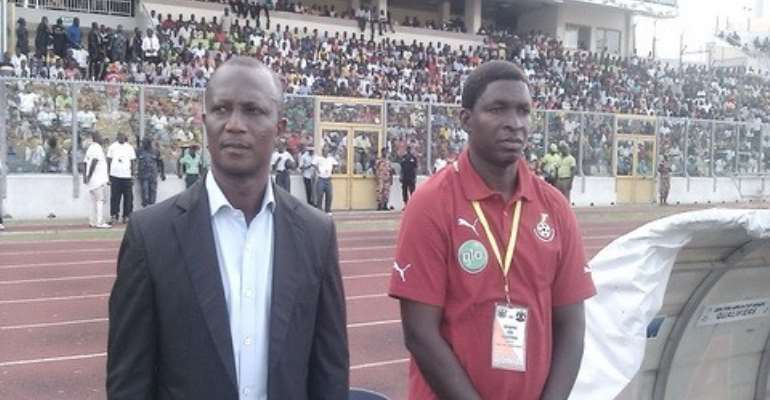 Black Stars Coach Kwesi Appiah has revealed he is building a new team for the Brazil 2014 World Cup.
Coach Kwesi Appiah is not celebrating his team's historic 7-0 thrashing of Lesotho in the opening qualifier for Brazil 2014 in Kumasi last Friday.
The 53 year old former Captain is currently training the Stars in Johannesburg, South Africa ahead of his second official game.
According to him, every match ahead of the 2014 World Cup tournament is a justifier for every player in the team.
"I made them aware that the Lesotho game was my first game and this was an opportunity for some of them as well so they should try and prove that given the chance they can also play". Said Kwesi Appiah said after the game against Lesotho.
"So they were more like playing the game for me, themselves and for the nation."
The Black Stars will play Zambia in Ndola on Saturday after winning their opening group match at the Baba Yara Stadium last Friday.